Stanford Sweeps 73rd Western Intercollegiate Presented By Topgolf
San Jose State Has Best Team & Individual Finishes
SANTA CRUZ, Calif. (April 17, 2019) — For the third time in the last six years, Stanford University took top team and individual honors at the 73rd Western Intercollegiate presented by Topgolf men's golf tournament.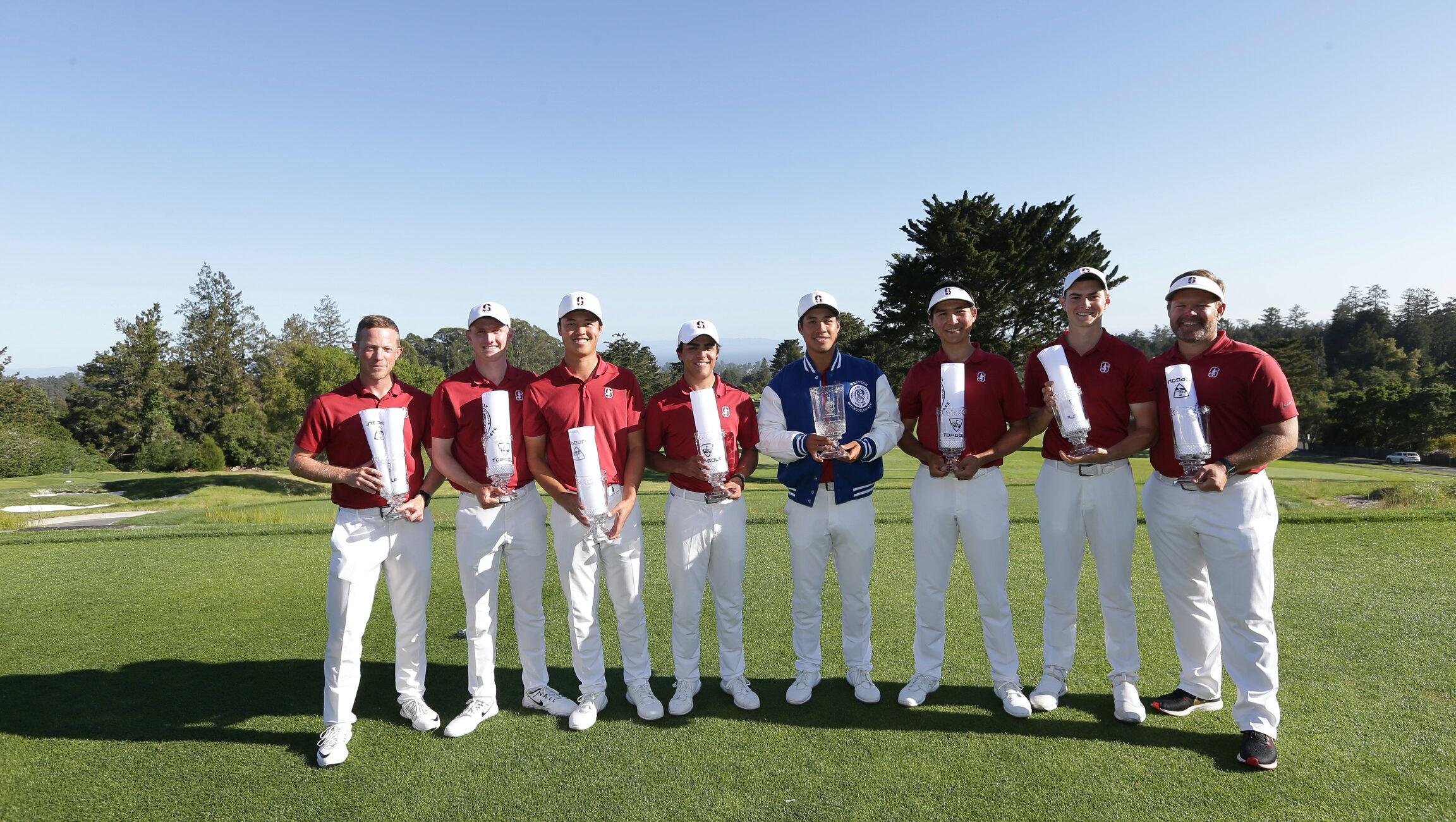 On a final day in which the team lead changed at least 11 times, #17-ranked Stanford prevailed with a Cardinal best team score of 10-under par 340 for a 54-hole total of 1,040 on the par 70, 6,615-yard Pasatiempo Golf Club course. Stanford outlasted Cal, second at 1,046, and 18 and 36-hole leader San Jose State, third at 1,051. Both #12-ranked Cal and San Jose State were in first-place during the final round before the Cardinal took full control on the final holes.
For host San Jose State, its third-place finish was its best at a Western Intercollegiate since 2014 when the Spartans were fourth at the 64th Western Intercollegiate.
#6-ranked USC, the highest-ranked team in the 13-team field was fourth at 1,052. #19-Pepperdine rounded out the top-five teams with a 1,060 total.
Stanford's Isaiah Salinda completed the Cardinal sweep capturing medalist honors winning a five-hole playoff with a birdie-2 on the 18th hole, the third time he and runner-up Sean Yu of San Jose State played the hole in the longest playoff in Western Intercollegiate history.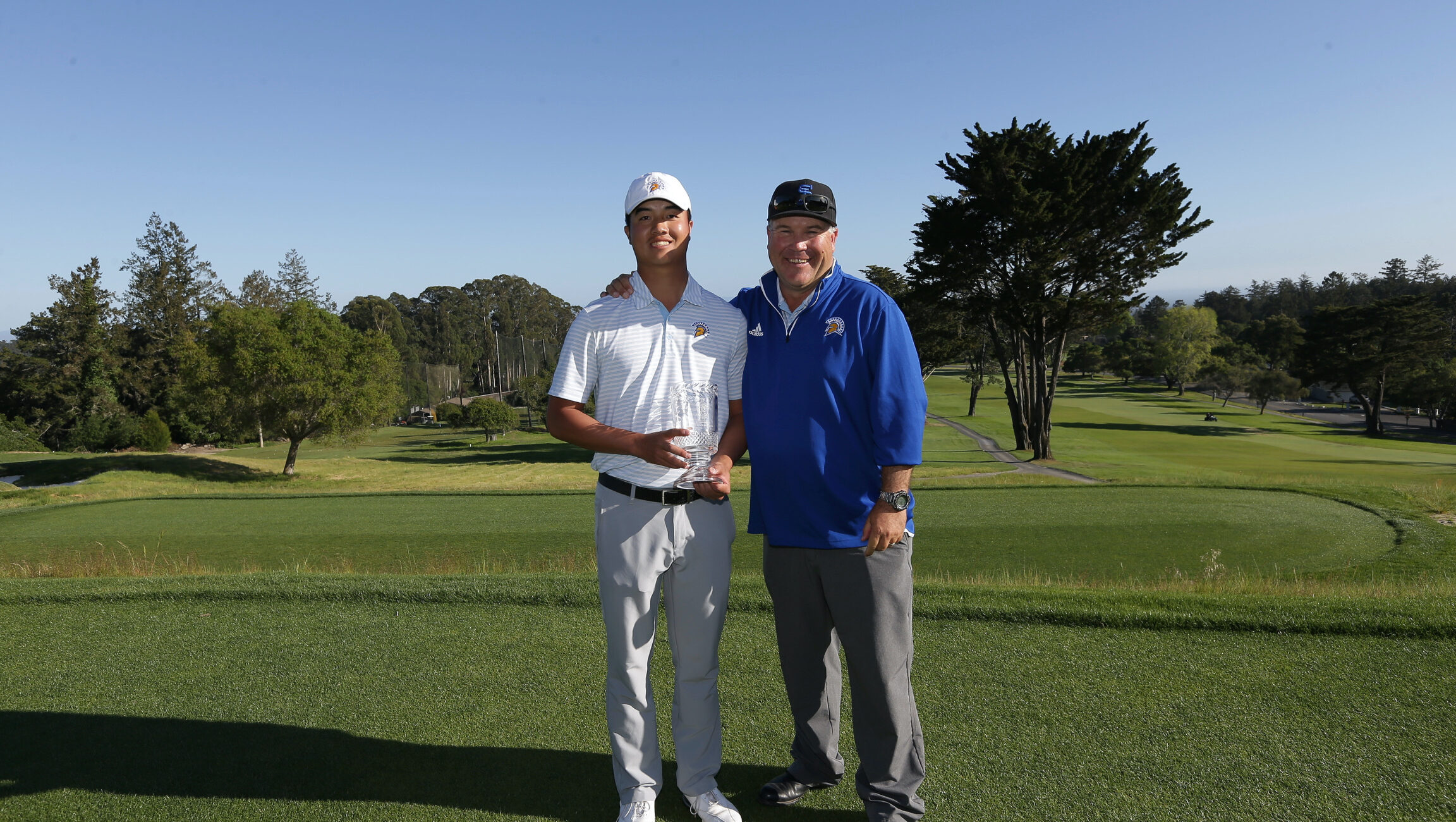 Yu and Salinda completed 54 holes tied at eight-under 202. Yu, the first-round co-leader, was up-and-down through seven holes at one-over par before catching fire with three consecutive birdies on holes 9, 10 and 11 and a sixth birdie of the day, on #13 to finish with a 67 and eventually his best finish at a major college golf tournament.
The 18th hole proved to be important to Salinda, who took a three-stroke lead into the final round with a 132. The Stanford senior needed a birdie on the 18th hole to finish with an even par 70 and force a playoff with Yu who was one foursome ahead of him.
The win for Salinda was his first at Stanford.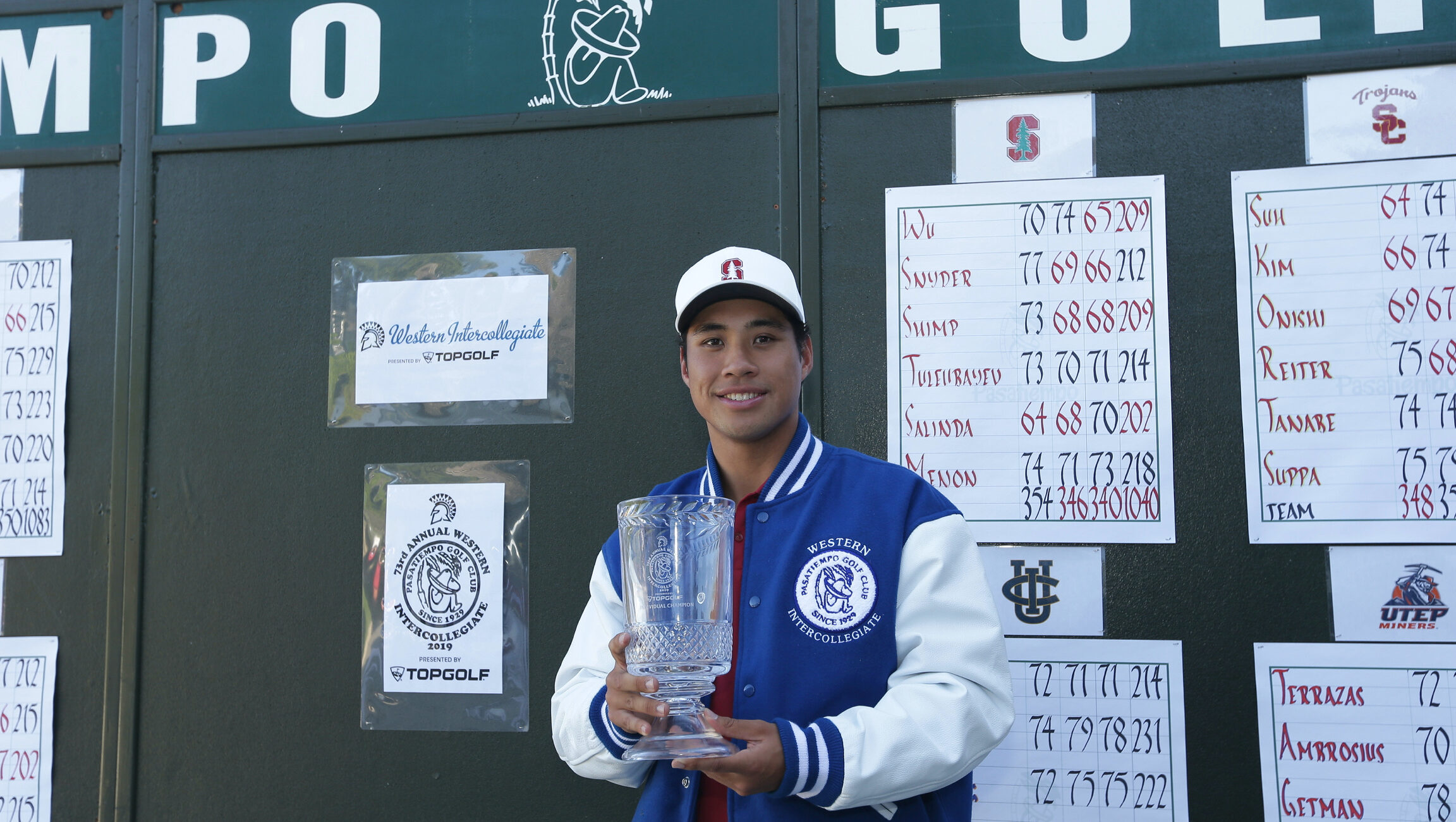 Pepperdine's Clay Feagler was third at 203. Cal's KK Limbhasut, whose 64 was the best score of the final round, was fourth at 204. Defending champion Justin Suh of USC tied for seventh with Cal's Collin Morikawa at 206.  There were 13 players in the 84-player field to post an under par score.
USC's Ryan Slater and Colorado State's Oscar Teiffel each had a hole-in-one on the eighth hole on the final day. Slater used a 7-iron for the first hole-in-one in his life; Teiffel, a 6-iron. Slater tied for 54th at 220 playing as an individual and Teiffel was 72nd at 226.
The 73rd Western Intercollegiate was televised by The GOLF Channel with three hours of live coverage each day and included an hour of bonus coverage for the suspenseful playoff between Salinda and Yu.
73rd Western Intercollegiate presented by Topgolf
men's golf tournament
Pasatiempo Golf Club, Santa Cruz, Calif.
6,615 yards, par 70
Final 54-hole results
Team Scores

1
Stanford
1040
2
California
1046
3
San Jose State
1051
4
Southern California (USC)
1052
5
Pepperdine
1060
6
Oregon
1065
Colorado State
1065
8
Arizona
1077
9
San Diego State
1083
10
Washington
1086
11
UTEP
1101
12
UC Irvine
1114
13
Hawaii
Leading Individuals

1
Isaiah Salinda, Stanford
64-68-70=202
2
Sean Yu, San Jose State
64-71-67=202
3
Clay Feagler, Pepperdine
67-68-68=203
4
KK Limbhasut, Cal
70-70-64=204
5
Kaito Onishi, USC
69-67-70=206
Cameron Henry, USC (Ind.)
66-69-69=206
7
Justin Suh, USC
64-74-69=207
Collin Morikawa, Cal
71-70-66=207
9
A.J. Ott, Colorado State
72-69-67=208
Jake Staiano, Colorado State
69-73-66=208
Ind. — played as an individual